The Singing Ringing Tree
Culture
Tuesday, 21 March 2017
3837 Views
0 Comments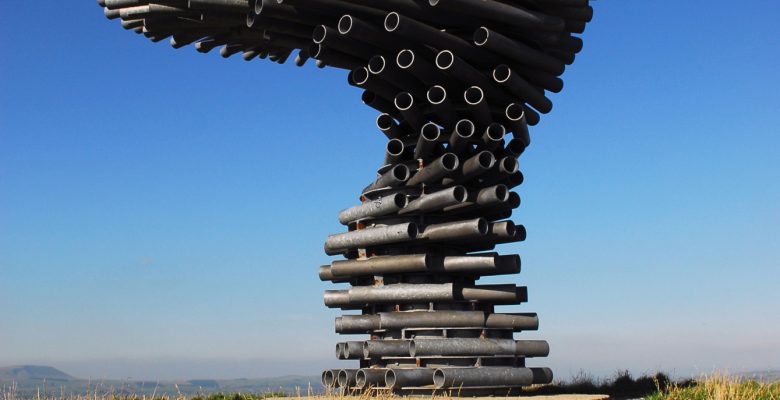 The Singing Ringing Tree, set on the Pennine hill range overlooking Burnley, is a wind powered sculpture with sound and resembles a tree. East Lancashire Environmental Arts Network (ELEAN) created the Pamopticons (Structures providing a comprehensive view) arts and regeneration project which The Ringing Singing Tree is one of four Pamopticons.
Mike Tonkin and Anna Liu of Tonkin Liu are the architects that designed the Singing Ringing Tree (2006) standing at 3 metres tall. It is made out of galvanised steel which tie together the energy of the wind producing a slightly sharp and discordant sound covering a range of numerous octaves.
Some of the pipes on the tree are mostly structural and visual elements while other pipes have been cut width ways to enable the sound. By tuning the pipes according to length and adding holes to the underneath of each is what produces the harmonic singing qualities.
The sculpture won the National Award of the Royal Institute of British Architects (RIBA) in 2017 along with 13 other candidates for architectural excellence.